Experience Transportation History!
The Forney Museum of Transportation is a one-of-a-kind collection of over 600 artifacts relating to historical transportation. It began 60 years ago with a single 1921 Kissel, but soon expanded to include vehicles of all kinds. Today it includes not just vehicles, but also buggies, motorcycles, steam locomotives, aircraft, carriages, rail equipment, fire apparatus, public transportation, sleighs, bicycles, toys & diecast models, vintage apparel and much, much more!
Our collection highlights include: Union Pacific 'Big Boy' Steam Locomotive #4005, Amelia Earhart's 1923 Kissel 'Gold Bug',  Forney Locomotive, Colorado & Southern Caboose, 1923 Hispano-Suiza, 1913-53 Indian Motocycle Collection, Denver & Rio Grande Dining Car,  Stutz Fire Engine, 1888 Denver Cable Car, 1923 Case Steam Tractor, 1817 Draisenne Bicycle, 500 Piece Matchbox Collection, and more! 
Our Mission
The Forney Museum of Transportation is a 501 (c) (3) non-profit organization which exists to collect, preserve, and exhibit items of artistic, historical and technological interest relating to transportation for the purposes of education and personal enrichment.
Brighton Corridor Construction
We are open during the Brighton Corridor Beautification project. We apologize for any inconvenience this project may cause.
Dust N' Shine
Colorado car clubs, if you have not signed up for Dust N' Shine yet, please email the for availability.
Car Storage
We have car storage available.
Spaces are limited, please contact the for availability.
Current Exhibit
"Unparalled Excellence"
Automobiles of Rolls Royce & Bentley
On display March 1st to May 31st
*Exhibits subject to change without notice.*
The Timme Motorcycle Collection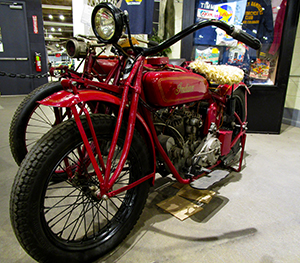 Come and see some incredible vintage Indian, Honda & other rare motorcycles!
*Exhibits subject to change without notice*

Interactive Time line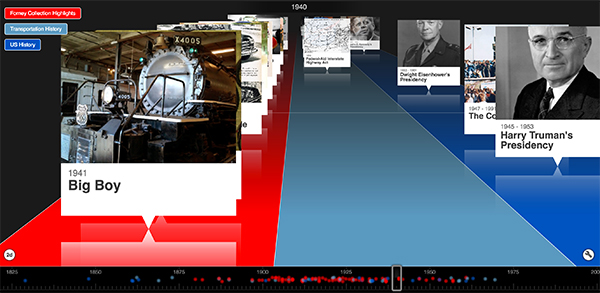 Click here for our interactive time line. A virtual tour highlighting artifacts in our collection in tandem with transportation history in the United States.
Intern Opportunities
We have intern opportunities available. Please visit here for more information.
On Display Now
Using dining car menus and china, and railroadiana such as timetables, we provide a glimpse into what travel was like on the famous railroads of that now-vanished era, before the consolidation of passenger service into Amtrak in 1971.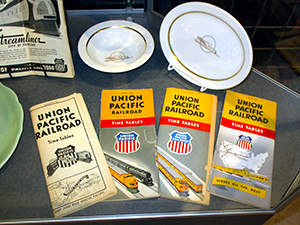 Hours and Admission
Monday-Saturday 10am to 4pm
Sunday 12pm-4pm
Admission Rates:
Adults...............$11.00
Seniors(65+).....$9.00
Children(3-12)...$5.00
Children under 3..Free
*Museum Parking is Free*
*Event parking may vary*
Holiday Closures
We are closed the following holidays:
New Years Eve
New Years Day
Easter
Independence Day
Thanksgiving Day
Christmas Eve and Day